Latest Testimonials
Becky Norris - Senior Events Manager at Howdens Joinery
We recently held an event which involved a new set of attendees every day over an 11 week period. The Blah Blah team provided welcome refreshments, lunch and afternoon treats for 150 people every day and it was always with a smile. I wouldn't hesitate to use them again as the service they provided and their professionalism was always excellent.
Miss Catherine Jack - Programme Co-Ordinator to HRH The Princess Royal
I am to thank you for the delicious buffet lunches you so kindly provided.
Maria Walker - Regulatory Affairs & Office Administrator at Anitox
Thank you so much Janice for the lovely lunch…….its been voted our best lunch yet that we have had …..not that your lunches are anything but great!!
Cheryl Farr - Office Administrator at Howdens Joinery Marlin House
I just wanted to give you some positive feedback from the lunch today. The sandwiches were really tasty and the chocolate cups with Kiwi, Raspberry & Lime Mousse were absolutely delicious and were devoured quickly
I just wanted to give you some positive feedback from the lunch today. The sandwiches were really tasty and the chocolate cups with Kiwi, Raspberry & Lime Mousse were absolutely delicious and were devoured quickly
Janet Wheeler - Senior Customer Service Advisor at Tuffnells
The food yesterday was a huge success – really pleased with it. !!!
Louise Boniface - HR & Safety Business Manager at AGC Glass
Thank you for today's lunch – it's gone down extremely well and is delicious!! Great feedback from all and very much appreciated!
Chris Dell - Head of Marketing & Operations at Haines Watts
I was delighted with today's food. Exactly what I was hoping for and would thoroughly recommend to others
Becky Almond - Product Sales Specialist at Combisafe
Thank you for everything you've organized for the big groups. You've managed to keep 25 attendees very happy and well fed over the last two days I've had really lovely feedback from everyone about the selection.
Trudi Stevens - PA to Hal Reisiger, CEO at Cosworth Group Holdings
Firstly, a note to thank you for the buffet lunch you provided for our board meeting yesterday. The food was delicious and beautifully presented. I received lots of positive comments and will certainly be using your services in the future.
Rhiannon Dorman - Receptionist/Facilities Assistant at BICS
Blahblah catering has become our go to caterer for all meetings, training and in house events. There is continuous praise from everyone that eats their food and I can't recommend them enough. Janice is amazing at helping with individual needs and we always receive amazing customer service. The presentation is amazing and the cool boxes for delivery are ingenious.
Sharon Chambers - Receptionist at Macintyre Hudson
Thank you so much for the lunch earlier, I just wanted to say it was really good, lovely fresh ingredients and the presentation was great, we were all very impressed.
Ian Spencer - Onepeloton
Just so you know we had guests in from America and France today. Our french colleague has said that your bread is the best she has tasted since coming to England 3yrs ago. Our American colleagues were also really impressed. So a massive thanks to you for helping us have an absolutely brilliant day.
Peter Acton - Clipper Logistics
Can I say the food was the best conference catering we have had. The gluten free meal was excellent. Thanks.
Amy Machardie - Horiba UK
We received an email from BlahBlah so we decided to give them a go. Janice was incredible, she brought us free samples to try – which were delicious – and has put up with all our requests and demands with a smile. BlahBlah have managed to cater for events for our whole company as well as smaller meetings and we always get positive feedback on the food.
Angela Goodfellow - Dignity at Bonhams
Thank you for the food you supplied for our Training. Fantastically fresh and beautifully presented.
Janine Egan
Just like to say a massive thank you for the food you supplied today, it was a amazing and everyone was commenting how much they enjoyed it. I have just paid the invoice and will definitely be recommending you and using your services again
Ian Harbage and Family
Just wanted to say thank you for the lovely 'spread' that you did for Dad. The cake was a triumph, with thanks again.
Carol Mason
Thank you so much for the amazing spread you provided for my dads 80th birthday. Every hot dish was superb cheese board, fruits skewers and gourmet homemade breads were AMAZING fabulous service. Thank you
Jean Mundin
Thank you for providing the food for today. It was delicious, beautifully presented and everyone was talking about how delicious it was.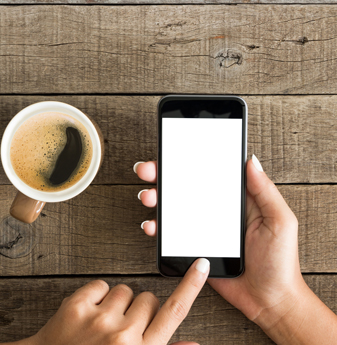 Contact Us
Head Office: Milverton Crescent, Abington Vale, Northampton, NN33AT
Tel: 01604 456763
Email: enquiries@blahblahcatering.co.uk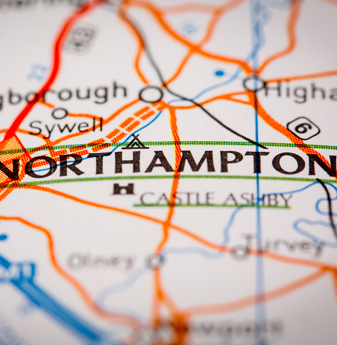 We operate in Northamptonshire
We currently operate in Northamptonshire and the surrounding areas. If you are interested in ordering any of our menus and would like information regarding availability or if we can deliver to your area then please contact us